Links, interviews & reviews, videos
latest

 social
Interviews & Reviews:
In 2003 Rin Carroll Jackson formed the, woman-owned, RCJ Art Endeavors, LLC. Early in 2004, she moved from her home studio into the commercial space at 3561 SE Division St. Her initial approach included the wide arching STUDIO/ DESIGN OFFICE/GALLERY combination. … Continue reading →
Do you know Joe L. Jackson and Rin Carroll Jackson?  If you do, then you already know how amazing they are, an unique husband and wife team behind Sleeping Bee STUDIO/Design Office, creating vibrant, hand-designed art shirts, providing unique batik work, graphic design, illustration, mural services, and more.  The creative couples' use of local beeswax, rain barrels, and artistic techniques fits right in with the amazing neighborhood focus of SE Division and Clinton Street in Portland, Oregon More–>
News Article: The Sellwood Bee –

SE Area ARTWalk 2014

feature
Southeast artists shine, on blustery weekend  by David F. Ashton Rin C Jackson: "I felt like artists really need to be represented in their own creative zone – not necessarily in a gallery or in a public exhibition," she said. "I wanted it to be in a space where the artists can totally express themselves, not necessarily be in a juried show. I wanted an event that showed a creative aspect of the community which, many times, gets overlooked." More—->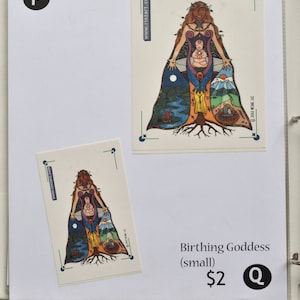 Bumper Sticker SETS – all weather "absolutely beautiful art. Love this sticker, probably my favorite that I have owned! Also, very nice owner, thanks for working with me." by – Steffini  etsy shop 2014
Hand made shirts "I love the batik shirts that they make so much that I just bought two more custom designs. I now have ones with snowflakes, daffodils, fireworks, leaves, sunflowers, and music notes. And the colors haven't faded, and the quality is top of the line."  By PDXNative May 18, 2013 at 10:42 AM
"The Sleeping Bee is a wonderful gallery space (pre-2012 location) that features the whimsical, magical, radiant art of Rin Carroll Jackson. One cannot help but leave with a smile after looking at all the creativity emanating from these walls….psychedelic hoola hoops, beautiful funky batik t-shirts and wall hangings, multi-media painted collages, hand decorated candle holders and of course bees! The attention to detail, vibrant colors and whimsical feel of her art expressed in so many mediums guarantees that you can find a gift for anyone or an art piece to wear or give a special place in your home." Review by Robyn Shanti (08-15-2007) OLD LOCATION

"I highly recommend Rin's artwork if you are looking for unique, quality gifts. The Batik shirts I ordered for Christmas were a HUGE hit! I loved them so much I asked Rin to design Batik shirts for our company, and we've had lots of people ask where they could get one. Thanks so much for the excellent work and for being such a pleasure to work with." Review by Dimitri Munkirs (06-24-2007)
Videos:
Sleeping Bee Studio 2013 Summer production slideshow HERE
2011 Spring Batik Production and Special Order feature
1:43
2009 Studio/Gallery location

1:54
General contact: — proceed to our contact page
Thanks for taking the time to contact us we look forward to working with you.